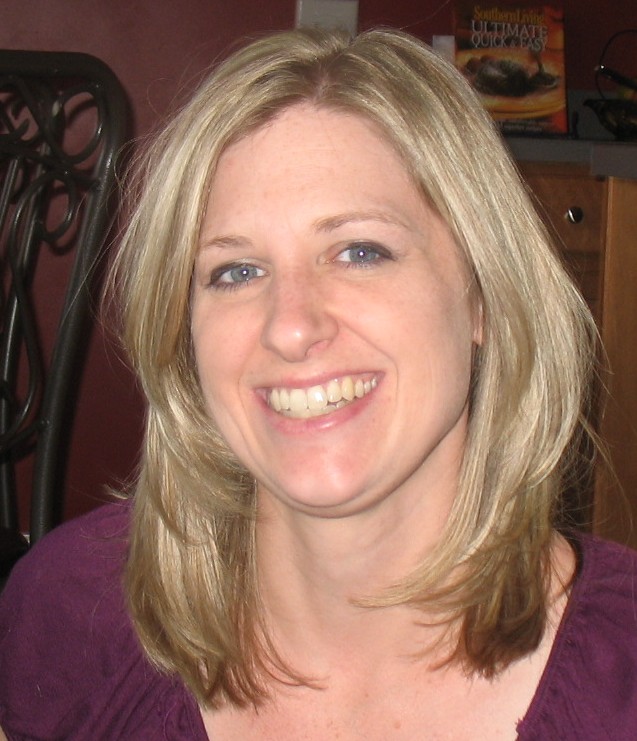 by Kim Mozingo
My mother picked up my son at pre-school one afternoon and took him for a treat.  As they were enjoying their treat he asked, "So, Grandma, how was your day?"   "I had a great day, how was yours?" responded Grandma.  "You know Grandma, when you have one of those days…where things just don't go."  This was not a typical response for my son who always has a "great day" at school, something had happened.  Thankfully, Grandma had some time to invest in this conversation.  As the story unfolded, he had gotten in trouble at school and was quite upset with his teacher over the situation.  He told Grandma how it "hurts real bad down in here (his chest area)" and he did not like it.  He told her, "Actually Grandma, it's called sin".  Grandma explained that he needed to ask for forgiveness for what he had done and that might help the hurt.  He and Grandma asked God to forgive him for what he had done at school.
The next day after discovering what had happened, I had an opportunity to inquire about the situation.  He told me the story of what happened at school and with Grandma, but told me he still felt a little "black" inside.  As we discussed what happened and he communicated how upset he was with his teacher, we determined that he needed to apologize to his teacher as well.  He had asked for forgiveness from God, but still needed to seek forgiveness from his teacher to resolve the bad "black" feeling.  He agreed that he would do this.  The next day at school he was able to ask his teacher for forgiveness.  He has not said he feels anymore "black" inside.
I am so thankful that my son has the words to describe his thoughts and emotions.  I wonder how many children walk around hurting, feeling "black" and are not able to process the emotions to resolve the situation appropriately.  This was a teachable moment for all involved.  My son was able to walk through the process of forgiveness and feel the difference it made in his life.  This small instance could have given way to unresolved anger that would no doubt have affected his relationship with his teacher and his feelings about God.  Grandma and I were able to navigate through the emotional and spiritual implications of what he was feeling.  It was a good reminder of the importance of listening to my children, seeking to know what is going on inside and finding opportunities to implement important spiritual principles in a practical way even at a young age.
We want to hear a story from you?
Have you had a teachable moment from your child?
Use the Comment box below to share your story…
A Note from Kim Mozingo "I am enjoying this season of life as a wife and recent stay-at-home mother of two children (age 2 and 4).  By the grace of God, a servant husband and devoted mother, I was able to obtain my Doctorate in Audiology while working part-time and mothering.  I am thankful that season has ended and I can more fully engage in the life of my family, my church and others who God calls me to minister to.  I love connecting with other moms as we learn from and encourage each other"
http://www.christianmomtalk.com/wp-content/uploads/2012/05/Kim-Mozingo-Photo.jpg
741
637
Sue Detweiler
http://www.christianmomtalk.com/wp-content/uploads/2018/01/CMT-Trans-1-300x93.png
Sue Detweiler
2012-05-12 13:23:34
2012-05-12 13:27:35
Teachable Moments